UC San Diego's Strategic Plan
Defining the Future of the Public Research University
Goal 4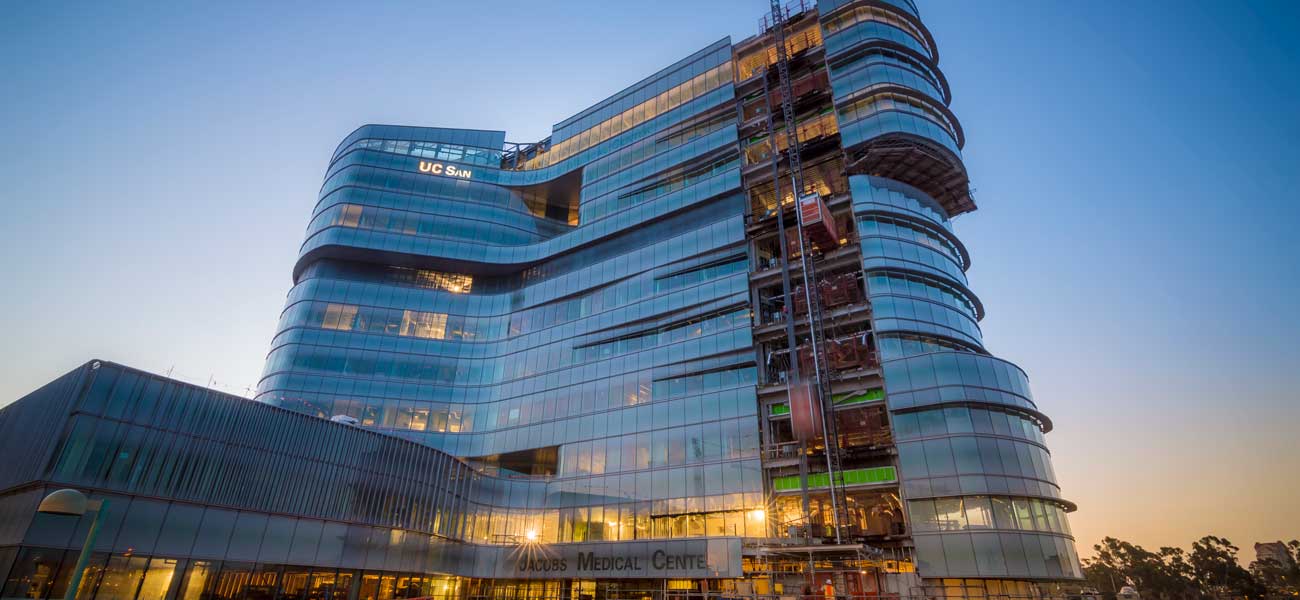 Supporting and promoting just and sustainable forms of economic development, shared prosperity, and social and cultural enrichment regionally and globally
Strategy 10
Strengthen community engagement and public service to increase the greater community's awareness of UC San Diego's impact and role locally, regionally, and globally.
The university is committed to playing a central role in our region to ensure a sustainable economy and provide social and cultural enrichment. UC San Diego will accomplish this by leading and sharing advanced foundational, discipline-based research and scholarship; creative expression; and the production of transformative technologies, policies, and art. We will use our role to spur additional synergistic academic and research collaborations with institutions on the La Jolla Mesa, including the Salk Institute for Biological Studies, the Scripps Research Institute, the Sanford-Burnham Medical Research Institute, the Sanford Consortium for Regenerative Medicine, and the J. Craig Venter Institute. These efforts have already transformed San Diego into a global hub for innovation and entrepreneurship, and the collaborations will continue and expand.
While our successes are well known internationally and by groups and individuals in particular fields, our work is not as well understood by the public at large and across fields and disciplines. It is important for the greater community to grasp the impact of our achievements from a local, regional, and global perspective, and we will strive to make that happen.
Assessment: Quantify the impact, type, and number of community engagement efforts across the campus.
We are examining the number of and type of collaborative service opportunities, the creation of community awareness, the benefit to the community, costs, and resources.
Workforce development: Position today's workforce to meet tomorrow's societal needs.
UC San Diego Extension significantly enhances the vitality of the region by providing professional education and more than one hundred nondegree certificate and specialized study programs, including internship-type experiences and career services, that help college graduates and working professionals gain the knowledge and skills necessary to transition to new, high-demand jobs. We are assessing the role, capacity, and awareness of UC San Diego Extension in the community to determine if it can provide additional engagement and awareness opportunities.
Additionally, we are looking to leverage our role and relationship with CONNECT, a regional program that catalyzes the creation of innovative technology and life sciences products in San Diego County, to ensure that we are maximizing our impact in the biotechnology industry.
Alignment with our alumni also will play a critical role in workforce development, as they serve as ambassadors for the campus through their service and engagement in their professions and local communities.
International outreach: Develop a comprehensive strategy for international collaborations to maximize our global impact and visibility.
Our faculty, doctors, staff, students, and alumni have been involved in numerous programs in support of world health, equality, and education initiatives. UC San Diego ranked eleventh among all large universities in the nation in 2012 on the Peace Corps' annual list of "Top Colleges and Universities."
We are reviewing the university's extensive portfolio of collaborations across the world to develop a comprehensive strategy and maximize our visibility as a globally connected university. In creating an effective framework for our activities, we are using our highly successful alumni/student China Outreach pilot program as a model.
Communications: Develop and promote strategic and customized communications that target specific stakeholder groups.
Through events, media relations, printed materials, websites, social media, and other communications channels, strategic marketing professionals are promoting the distinct strengths of the campus. To increase awareness and understanding and to establish a solid foundation for our future endeavors, we will address how the campus impacts and aligns with what is important to various stakeholder groups.
In addition, we are assessing whether the university should consolidate and leverage its extensive K–12 outreach through its Center for Research and Educational Equity, Access, and Teaching Excellence (CREATE) in order to raise awareness of our role in the community.
For the public at large and particularly in the local region, UCSD-TV will continue to broadcast our contributions to the community and latest advances in research, the arts, humanities, and social sciences, and provide a forum for new dialogues.
Strategy 11
Improve access to high-quality patient care.
UC San Diego Health System is expanding its facilities and services at an unparalleled pace, positioning itself to be a hub of science and clinical care unlike anywhere else in the nation. The capital projects currently in planning and underway — from Jacobs Medical Center to Altman Clinical and Translational Research Institute — will not only transform the La Jolla skyline, but also redefine the health-care landscape of San Diego and beyond.
The challenge is to expand our geographic footprint while making certain that we have the appropriate services capabilities in place to support this expansion. We will carry out our core mission by implementing new ways to enhance the quality of care and improve the overall patient experience.
Delivery and Expansion: Develop an integrated health-care delivery network to efficiently serve our patients through next-generation technology and multidisciplinary expertise, and to continually provide demonstrably superior clinical care.
UC San Diego Health System engagement with the local, regional, national, and international community is extensive, but we are committed to doing even more. We will define a clear plan for targeted, strategic growth to ensure the highest impact to those we serve. By 2016, a $1.5-billion investment in UC San Diego Health System, including gifts from the university's supporters and donors, will help to transform the region into one of the nation's premier medical destinations. The new state-of-the-art Jacobs Medical Center will serve patients at the La Jolla campus; the Medical Education and Telemedicine Building will meet the needs of physicians-in-training and people in remote areas; and the Clinical and Translational Research Institute, Sanford Stem Cell Consortium, and Sanford Stem Cell Clinical Center will speed the delivery of new treatments.