UC San Diego's Strategic Plan
Defining the Future of the Public Research University
Message from the Chancellor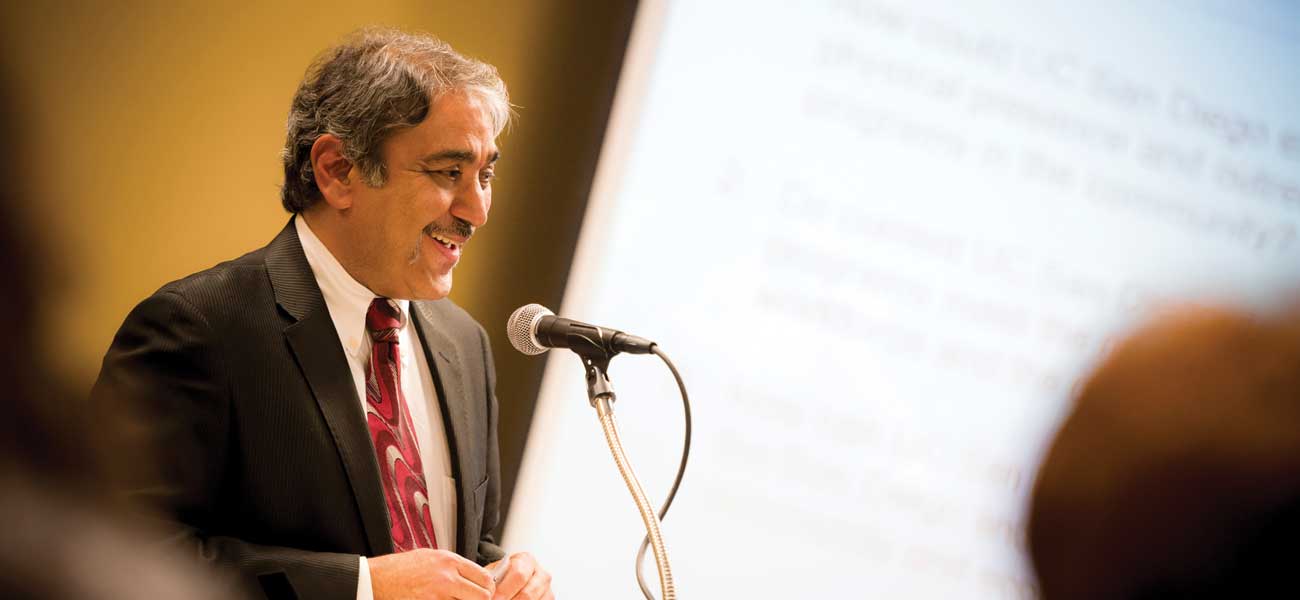 The founders of UC San Diego aspired to establish an experimental campus, one that would define the future of education and research at a public university. The success of this vision is unparalleled: UC San Diego is recognized as one of the top public research universities in the country and one of the top twenty universities in the world.
While our founding vision has served us exceptionally well, UC San Diego is at a critical point in our history. We must think boldly to identify and implement the unprecedented solutions that are necessary to ensure our continued level of excellence and to advance our knowledge in order to address pressing global challenges. That is why we initiated the strategic planning process.
After establishing the Chancellor's Strategic Planning Council, we engaged more than ten thousand stakeholders, gathering ideas and insights about UC San Diego's challenges and opportunities. We coupled that effort with a quantitative assessment, benchmarking UC San Diego to peer institutions across multiple dimensions. That data sharpened and framed our mission, values, goals, and initial strategies and allowed us collectively to map a framework for sustainable excellence. This sets the stage for our successful future and enables us to further engage our campus and community members, alumni, and supporters.
I thank you for your contributions and look forward to continuing our journey together.
Sincerely,
Pradeep K. Khosla
Pradeep K. Khosla
Chancellor, UC San Diego