UC San Diego's Strategic Plan
Defining the Future of the Public Research University
Setting the Stage for UC San Diego's Future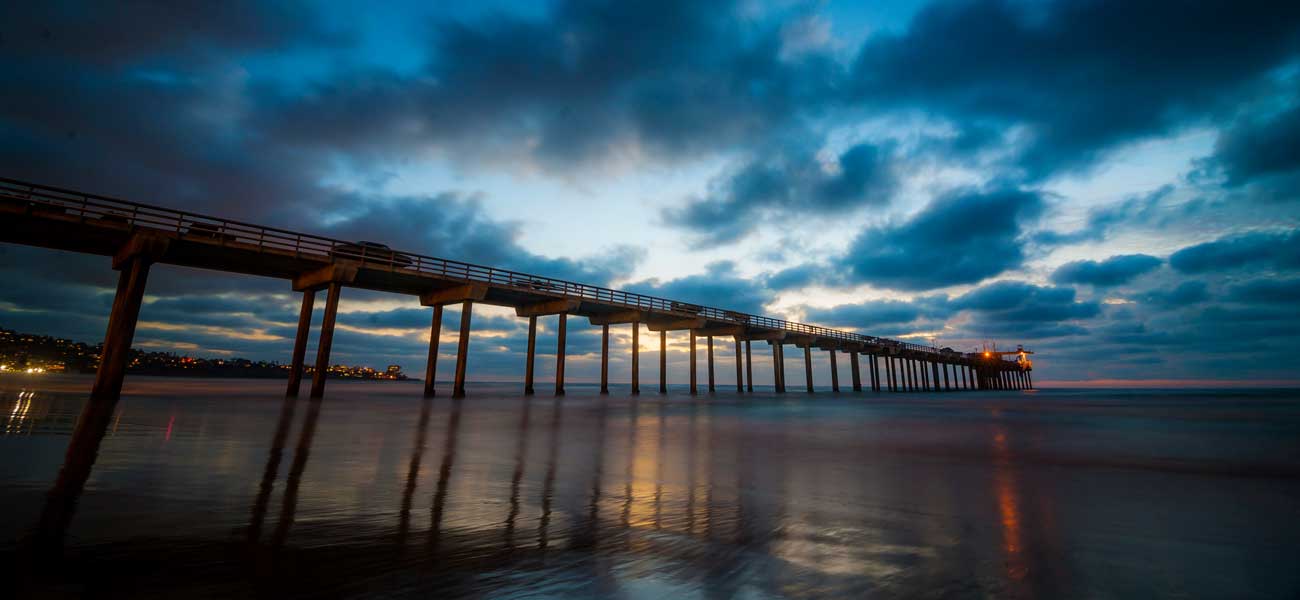 Established in the 1960s as an experimental campus, UC San Diego benefited early on from a supportive local community and founders who aimed to serve the nation's need for exceptional basic science by recruiting the best scholars. The world-renowned Scripps Institution of Oceanography, which became part of the University of California in 1912, served as a catalyst and an incubator for the fledgling university's growth. With minimal barriers to advancing their creativity and scholarship, our pioneering faculty members pursued new frontiers of knowledge and created new disciplines. Their initial success attracted other scholars, which led to the rapid development of a comprehensive university where interdisciplinary research, inspired teaching, and creative expression quickly became hallmarks. Today, a culture of collaboration, risk taking, and innovation infuses our institutional DNA.
Campus Assets
Our rich academic portfolio includes five graduate and professional schools: the School of Medicine, the Skaggs School of Pharmacy and Pharmaceutical Sciences, the School of International Relations and Pacific Studies, and the Rady School of Management, and Scripps Institution of Oceanography. At the undergraduate level, our system of six small colleges, patterned after those at Cambridge and Oxford universities, combines many of the advantages of a small liberal arts college with the opportunities and resources of a large research university.
As a public research university, we aim to have a transformative impact on the economic, social, cultural, and imaginative experiences of the communities we serve. The San Diego Supercomputer Center at UC San Diego, for example, supports major local, state, and national projects in science and engineering that require complex information, data analysis, and visualization. In the arts, our acoustically perfect Conrad Prebys Music Center and a dynamic partnership between the Department of Theatre and Dance and the Tony Award-winning La Jolla Playhouse offer education and research opportunities for our students and faculty, while bringing both classical and avant-garde performances to the San Diego community.
The UC San Diego Health System also serves the community by providing compassionate, state-of-the-art care to patients from around the corner and around the world. It is ranked first among the San Diego region's adult hospitals and fifth in California by U.S. News & World Report, and is rated among the best in the nation in eleven specialty areas including cancer, cardiology, diabetes, orthopaedics, neurology, and geriatrics.
An outstanding faculty is the mark of a great university—and a magnet for a stellar student body. At UC San Diego, 16 Nobel laureates have taught on campus, and 161 current and emeriti faculty are members of the three prestigious national academies: the National Academy of Sciences, the National Academy of Engineering, and the Institute of Medicine. These leading scholars and passionate educators teach courses and guide our undergraduates, graduate students, and postdocs.
Our academically talented, highly motivated students tend to be curious about the world and strongly committed to public service. In Washington Monthly's college rankings measuring universities' contributions to the public good, we have ranked number one in the nation for five consecutive years. The rankings are based on three categories: social mobility (recruiting and graduating low-income students), research (producing cutting-edge scholarship and successful PhD candidates), and service (encouraging students to give back to their country).
Interdisciplinary Edge
UC San Diego's emphasis on transformative research has served the world well. Fundamental scientific studies by our scholars have led to the modern science of climate change. Members of our faculty have developed the core technology of the world's contemporary wireless communications networks. Our path-breaking work on cognition has ranged from philosophy and psychology to the neurosciences and medicine. And our focus on new health-care technologies has helped transform the current health-care model into a system accessible by all the world's populations.
While our foundational, discipline-based research and scholarship compare favorably with that of our peers around the world, where we particularly excel is in interdisciplinary and multidisciplinary problem solving in medicine, science, the arts, and engineering with the potential to advance the frontiers of knowledge, shape new fields, and transform lives. To support these efforts, we have developed a number of centers, programs, organized research units (ORUs), and institutes that represent varying levels of financial and administrative support and independence. This allows our entrepreneurial faculty to move beyond academic departments to facilitate leading-edge research and education.
Our innovative culture is exemplified in diverse entities that include
The Clinical and Translational Research Institute, the Moxie Center for Undergraduate Entrepreneurship, and the von Liebig Entrepreneurism Center that support and quickly advance the translational aspects of our intellectual property for beneficial purposes
The Yankelovich Center for Social Sciences Research for interdisciplinary, problem-focused research on pressing societal issues including social mobility; opportunity gaps in education, health care, and employment; and disparities based on race, ethnicity, and economic status
The Institute of Engineering in Medicine, which focuses on new approaches to disease identification, genomic medicine, clinical testing and monitoring, and the discovery of new drugs and therapies
The Qualcomm Institute, where social scientists in the Policy Design and Evaluation Laboratory are creating a new set of tools to determine more quickly and precisely the effectiveness of antipoverty, education, and public health programs worldwide
The Center of Interdisciplinary Science for Art, Architecture and Archaeology (CISA3), which plays a global leadership role in the development and use of tools and techniques for conservation, reconstruction, and historical analysis of great works of art, structures, and archaeological sites and artifacts.
Three new campus institutes that establish UC San Diego as the leader in the study of the human mind—each from a different perspective: the Center for Brain Activity Mapping (CBAM), which was created after one of UC San Diego's scientists helped to craft a visionary proposal that led to President Barack Obama's national BRAIN initiative; the Arthur C. Clarke Center for Human Imagination; and the statewide initiative, the California Blueprint for Research to Advance Innovations in Neuroscience (Cal-BRAIN).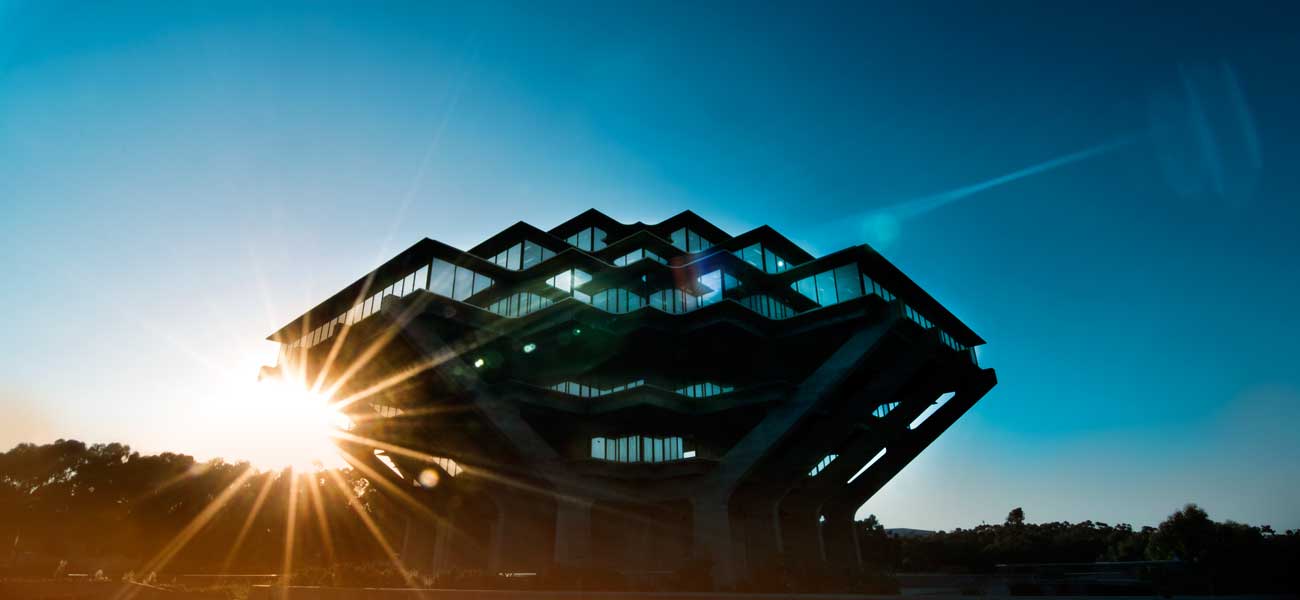 Mapping the Campus's Future
UC San Diego's 50th Anniversary celebration in 2010 was both a golden milestone and a reflective moment for the campus. As one of the nation's top public research universities, the campus faced severe resource constraints on the one hand, and transformative global opportunities on the other. The anniversary was the occasion to assess collectively our distinctive strengths, comparative advantages, and pressing challenges, and to begin to develop a unifying vision for the next fifty years.
With the arrival of Chancellor Pradeep K. Khosla in 2012, we began immediately to explore and expand that vision. To develop a framework for sustainable excellence, define our shared aspirations, and unify our campus, UC San Diego launched its first campuswide strategic planning process that year with initial guidance from McKinsey & Company, Inc. From the onset of the process, the campus engaged in an inclusive, collaborative effort that required the commitment and bottom-up participation of faculty, staff, students, alumni, university supporters, and community friends to shape the plan.
The Chancellor installed a Strategic Planning Council early on, to help drive the strategic planning process and carry it forward into the greater UC San Diego community. Based on the council's input, a framework was developed consisting of core strategic planning themes and institutional "enablers" to ensure future success. Among the ideas that emerged from the council were these:
The existing culture of "silo" self-interest should give way to a new culture that elevates broader campuswide goals.
The legacy of our scholarly distinctiveness set by Roger Revelle and other visionary founders must be upheld.
The risk-taking academic culture should be matched by a new culture of risk-taking administrative practices that seek to eliminate red tape and accelerate results.
The campus must concentrate on bolstering its physical infrastructure and cyberinfrastructure, with special attention given to updating its educational technologies.
Campus and community participants enthusiastically engaged in multiple avenues for participation in the planning process, such as interviews, focus groups, workshops, numerous on- and off-campus town hall meetings, division-level discussions, brainstorming sessions, and surveys. Throughout, input was collected, consolidated, and shared with the community on a dedicated campus website that facilitated open and ongoing dialogue.
To bridge the demographic divides that sometimes make the campus seem remote from stakeholder groups in the San Diego area, the Chancellor and various campus leaders and representatives held off-campus town hall forums that focused on providing educational opportunities to local youngsters and applying university expertise to address local economic and policy challenges. They also met with CEOs and corporate leaders from San Diego firms to identify new ways to expand the university's regional and global impact.
Based on extensive feedback from campus and community members, including the UC San Diego Foundation Board of Trustees, the UC San Diego Alumni Board of Directors, and the Strategic Planning Council, five transformational goals and thirteen strategies were developed that will shape UC San Diego for the decades ahead.
Conclusion
The UC San Diego Strategic Plan articulates a framework for sustainable excellence over the next several decades. We came together as a campus to broadly rethink who we are and where we want to go, focus our resources, and define our future as a public research university. Successful implementation will require the active and ongoing involvement of our students, faculty, staff, alumni, and community partners. Going forward, each division, school, department, ORU, and college will align its individual strategic planning efforts with the university's overall Strategic Plan.
To ensure continued success, we will use the metrics established for each of the plan's goals and strategies to annually assess progress. Through this process of review and measurement we will revisit amounts of support and resources and make as-needed adjustments to the plan.
The Strategic Plan is a living document that will guide the university as we continue to share ideas, maintain flexibility, and reach out to the community. In stating our five goals and thirteen strategies, we deliberately avoided a fixed set of directives—leaving ample and flexible space for bold and difficult decision making at departmental, unit, and individual levels. This document represents a snapshot in time and reflects initial investments in our goals, strategies, and future. In creating a planning process and a written strategic plan, it is our hope that we have also created a cultural momentum that embraces positive change as we move forward.
The strategic planning process resulted in redefining UC San Diego's mission, vision, values, and goals, and crystallizing the strategies and expectations for achievement.